Culinary aids, sauces and condiments
SMALL AVOINE FLOCKS - Family size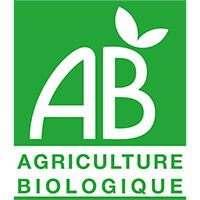 The oats concentrate exceptional nutritional qualities by its contribution in proteins and its richness in fibres.
Ingredients
Organic oats*.


*Certified organic ingredients


Tips for use
These flakes have been pre-cooked in steam, it is possible to eat them without cooking. You can also cook them for 10 minutes and decorate them as you wish. The small oat flakes are consumed as is at breakfast by sprinkling them in your cereals, milk or yogurt. It can also be used to make savory or sweet dishes (vegetable terrines, vegetable cakes, breads, purées, porridges, cakes...).
May contain allergens
Sesame, Soy, Nuts
The latest reviews for this product
There are no reviews on this product yet.