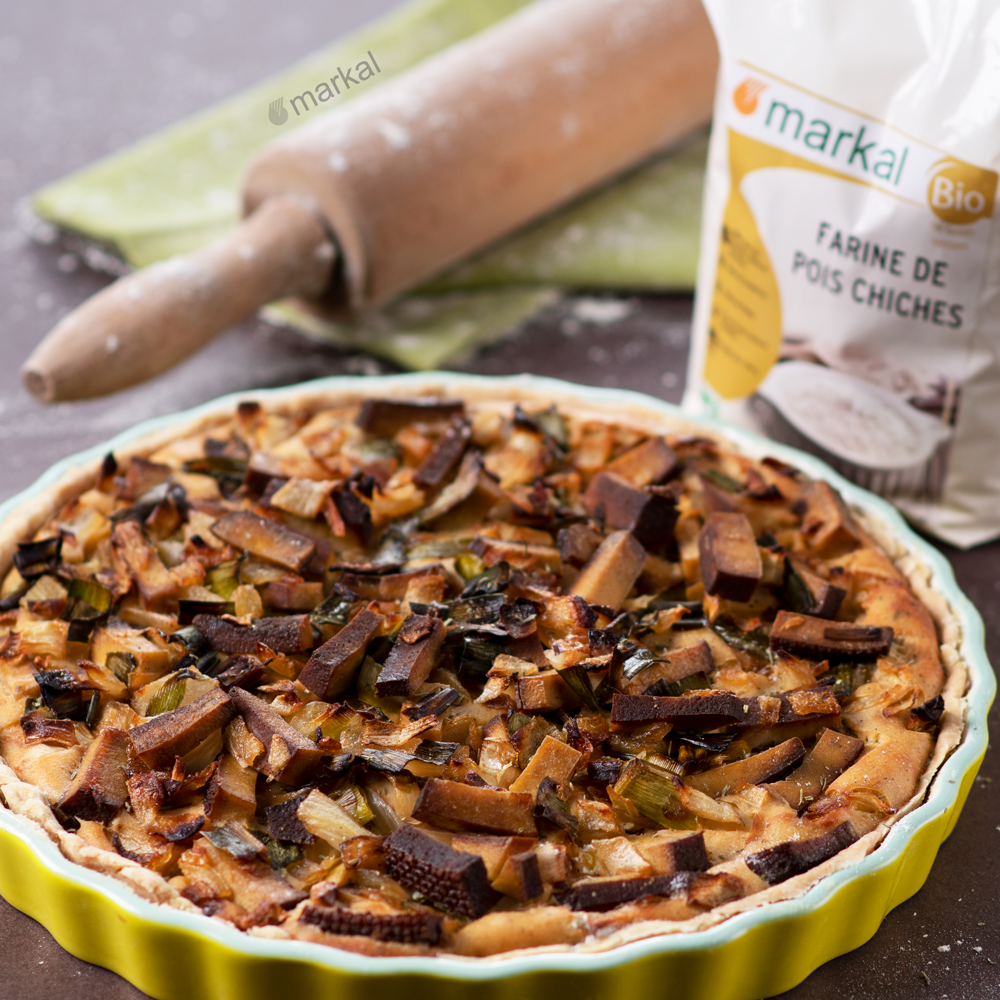 Essential to health, food can also be a real key to well-being. To fill up on good mood from the shopping cart to the plate, take a look at our selection of special well-being recipes: organic, good and balanced ideas to make your day and your life more beautiful!
What is wellness nutrition?
The secret is not really a secret at all: a diet for well-being is a balanced diet that meets physiological needs. Eating well means providing the body with the nutrients it needs to function optimally, from the immune system to cognitive function and energy. Conversely, a nutritionally poor diet is linked to the onset of many diseases, from cancers to cardiovascular disease*. Some research also suggests a link with chronic intestinal disorders, allergies, depression and sleep disorders. As a result, diet has become a real health issue, at the heart of the PNNS, the National Nutrition and Health Programme.
And what about pleasure?
Beyond the nutrients, eating well also includes a pleasure aspect that is inseparable from well-being. Feeling good in mind and body means knowing how to enjoy yourself, by combining needs and desires, nutritional quality and sensory satisfaction. As a source of comfort, food can be beneficial when the recipes are also balanced... since one does not prevent the other as long as the products are healthy, and this is the challenge of the wellness plate!
How to adopt joyfood?
If we had to remember one principle of wellness food, it would be balance. No prohibitions, no miracles, but few excesses and a few good habits to adopt.
Vary recipes and foods. Changing the contents of the plate allows you to maintain pleasure and curiosity, while easily varying the nutritional intake. Don't hesitate to try new foods or flavours, to cook with your family or to work on the presentation of dishes to avoid fatigue.
Limit excesses, but without feeling guilty. Balancing your diet is not a matter of one day, let alone one meal, but of the week as a whole. If a meal is too generous, it is better to enjoy it and then rebalance the following days!
Avoid processed foods. A glance at the label is sometimes enough: if the composition of a product exceeds a few lines or contains unknown terms, it is a processed or ultra-processed product. And the majority of them contain various additives, whose impact on human health is debated and poorly documented*.
Choose organic products if you can. The strict charter to which they adhere makes it possible to drastically limit additives and eliminate pesticides from the plate. As a bonus, most of them are unprocessed or minimally processed products.
Take your time! A well-being diet is a diet that can be enjoyed: chewing well allows time for satiety to set in, facilitates digestion and the absorption of nutrients and helps you to reconnect with your sensations. Don't hesitate to look into the concepts of intuitive eating and mindful eating to go further.
Choose fresh seasonal produce to fill up on vitamins and minerals. They are also more economical and environmentally friendly, two additional advantages for enjoying yourself without any complexes.
Avoid weight loss diets without medical supervision. According to the ANSES, the French National Food Safety Agency, most diets lead to deficiencies, imbalances and, in the long term, the regaining of lost weight, which means health risks and a negative psychological impact*.
Cook. We can't say it enough, but home cooking can be simple, fun, and above all can allow you to eat foods that are better avoided in their industrial version. In moderation, however, you can eat homemade cookies or chocolate bars without additives or preservatives!

Which foods should be favoured in a wellness diet?
As far as joyfood is concerned, the nutritional pyramid is king: at the base, fruit and vegetables, water, legumes and wholegrain cereals to be favoured. In the middle, good fats such as vegetable oils, nuts and fatty fish, to be consumed without excess. At the top, sugar, refined cereals, red meat and salt should be limited. In addition, certain foods are considered capable of boosting well-being because of their concentration of fibre, vitamins, minerals or nutrients beneficial to health and morale.
Your best allies for well-being :
Fruit and vegetables, at least 5 portions a day, especially citrus and red fruits, avocado, aubergine, broccoli, sweet potato, spinach...
Wholegrain cereals, every day;
Pulses: lentils, chickpeas, dried beans, etc. twice a week;
Vegetable oils such as walnut, rapeseed, linseed or olive, without excess;
Dark chocolate, at least 70 or 80% cocoa, two squares a day;
Nuts: almonds, walnuts, hazelnuts, etc., without added salt and unless allergic, a small handful a day;
Garlic, shallots or onions, spices, herbs and dried seaweed at will!
5 fruits and vegetables a day?
The advice is well known and generally misinterpreted: it is to eat 5 portions of fruit and vegetables, not 5 whole fruits and vegetables. A portion corresponds to 80 to 100 g on average, i.e. about a handful of chopped vegetables or fruit, a tomato or an apple... and if it is recommended to vary, it is better to have two servings of the same vegetable than one portion less per day!
Our selection of joyfood healthy recipes
The ones that boost fitness and energy with a maximum of flavour...
Our selection of comforting recipes
Those that are good for the heart and the soul without compromising on health...
* https://www.inserm.fr/information-en-sante/dossiers-information/nutrition-et-sante